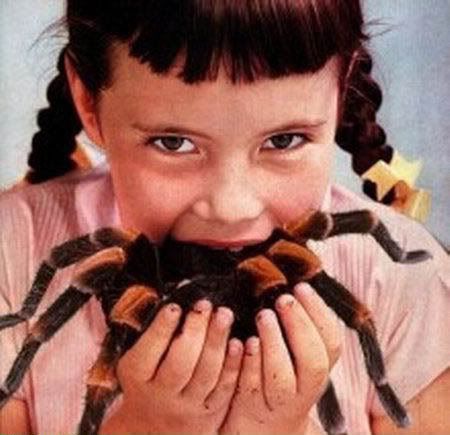 Just recently I was told by a viewer that my weight loss was discouraging because I lost in a day what she loses in a week. So she will no longer be watching my videos.
o.0
Guess I'll roll up in a ball and cry my eyes out.
But in all seriousness, why should my weight loss have such a negative impact on someone else's life? Should I not lose as much, or even gain 20-30lbs to make someone else feel better about them self? It is apparent that the problem isn't me. I don't compare my weight loss to others. Any loss is good, whether it takes you a day or a year. I don't rock back and forth in a corner and cry when I see someone lose 20lbs a week on biggest loser.
People, grow up.
I mentioned in a video that I like to start a new challenge with laxative tea or maybe I should've said Green Tea, so it may have sounded like a healthy choice. Green tea sends you to the bathroom. Now I'm just some wannarexic laxative abuser who starves herself? Right...
I posted EVERYTHING on my blog- I don't know what else people are waiting for.
WHERE ARE THOSE BERRIES????? HUH- where are those magic berries I'm taking that I'm OBVIOUSLY keeping a secret from everyone because there's something else I must be doing other than what I've already mentioned.
Every magazine you buy in the store is FILLED with exercise and diet tips. Why don't you just do that?
Or fast with a lemonade diet?
Or do 1,000 crunches a day for a week until your abs are shreded.
The reason many of you don't do these things is because it is painful, and hard. Sorry but, I like to eat what I eat. If I know I'm on a diet, or challenge I eat less of my normal food.
Is that so hard? I don't eat salads, I HATE salads.
I don't eat 5 meals a day so I can take 4 shits a day either. I want to shrink my stomach, not make it bigger.
I DONT CARE WHAT YOU DO OR WHAT WORKS FOR YOU OR WHAT YOUR FRIEND DID OR WHAT YOUR DOCTOR AND JULLIAN MICHAELS SAID.
I've tried it all.
This is what works for me. I'm not going to change it because it makes you cry or feel bad etc. Find what works for YOU!